<- back to challenges
CTF After Dark - Winter 2022 Challenges
February 24, 2022
Challenges I wrote for CTF After Dark - Winter 2022 hosted by ACM Cyber at UCLA.
---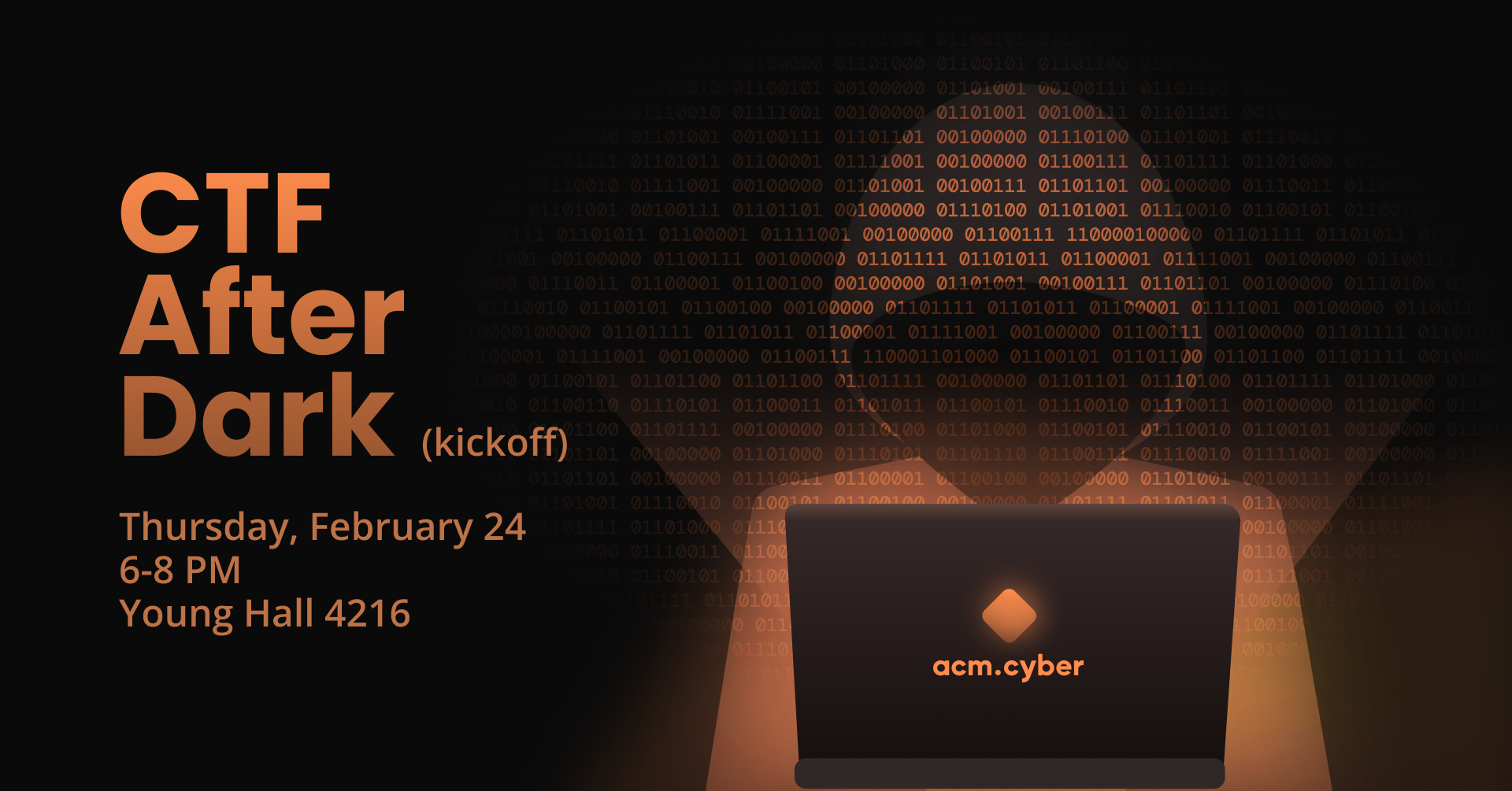 One of my challenges from my steganography workshop unfortunately did not get any solves. I decided to reuse it for CTF After Dark - Winter 2022 for ACM Cyber at UCLA in the hopes that someone would solve it. Below I have attached the challenge. It is meant to be beginner friendly and cover content mentioned during the quarter at Cyber Academy. I hope you enjoy the challenge!
---
Acatstic Poetry (Stego 20)
Prompt: Steganography is a lot like a C.A.T. Contains secret data. Alternative data format. Tricky formatting.